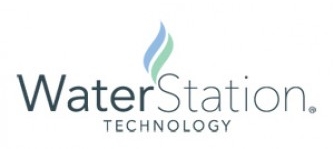 WaterStation Technology
Be a part of the $11 billion+ U.S. bottled water market with our Alkaline Water Vending Business Opportunity. The only vending machine that turns local tap water into healthful alkaline, ionized water at a fraction of the cost of bottled alkaline water. Since our WaterStation machines use local water, you never have to restock them or keep an inventory of bottled water. With no franchise fee and no royalties, this business opportunity can produce a huge ROI. We offer multiple WaterStation package sizes to fit most budgets.

5 Reasons to Buy Into WaterStation® Technology (formally IMG Water Technologies):

1. Business, not a franchise saving Royalty and Ad costs to bottom line profits . . . plus no territory restrictions

2. Semi-Absentee/Passive – keep a job and/or open multiple locations; manage a part-time handyman

3. An eco-friendly GREEN business eliminating plastic bottle pollution, recycling costs and health hazards from the plastic bottles

4. Inventory free – no need for overhead costs of full-time personnel, brick & mortar, vehicles or recycling costs resulting in operational cost savings of tens of thousands of dollars annually

5. There are absolutely no other competitive offerings for this unique BOTTLE-LESS water purification system that will convert water into Alkaline water in a standalone WaterStation® (12 WaterStations® for placement in over 86 vertical market business locations) – more than any other water vending machine provider worldwide

Each WaterStation® can be remotely monitored via Wi-Fi connection. This is part of the due diligence in selecting a location for the WaterStation®. Once the WaterStation® is installed, it can be monitored to check for both filtration attention and when it is time to pick up the money. This takes very little time to check on the status of each WaterStation®. In the event a WaterStation® needs attention, the owner can identify the requirement needing the attention and take action to correct the situation. Some investors have service team members do the changing of filters (average once each six months) or picking up the money.

This is an excellent business to operate as a passive investor. Very little time is needed each week. In the event the funds are not bringing in the proper amount, through its mobile design, the WaterStation® can be relocated to another more successful location.
WaterStation Technology
Investment Information
Receive FREE information
SUBMIT the Request Info Form below.